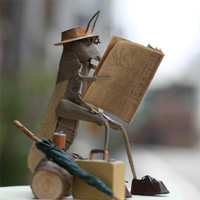 Hi. It's Takuji Saito.
I've loved insects since I was small.
The teacher praised the cutaway such as the beetle and the stag beetle that I submitted for homework in the summer of junior high school students , and it came to make various things at the opportunity. When you hear cricket voice with grass, You remember the cricket of paper playing the violin. I would like to continue making such works.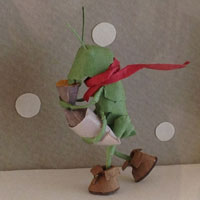 Hi. It's Kensuke Saito.
I will continue create such a work that will be healed even by people who are hate at insects.